David Mackoff, President
David Mackoff moved to Washington in 1997 and became a homeowner in the Brightwood neighborhood in 2010. Originally from Chicago, he has an MBA from Northwestern University with a focus on urban economic development and non-profit management. David has provided consulting services to small businesses, local governments, and non-profits. As a Daily Money Manager, he specializes in assisting older adults with financial matters.
David believes in the value of local civic organizations that work to do good and build community. He served as treasurer and board member of Jews United for Justice, for over a decade. David plays a leadership role in the DC Villages Collaborative and serves as Treasurer on the Grass Roots Organization for the Well-being of Seniors (GROWS) Board of Directors.
Marjorie Odle, Treasurer
Margie Odle has lived with her husband in Shepherd Park for nearly 40 years. Together they raised two children who both attended DC public schools before college. Margie is active in the AARP Tax-Aide program as a tax counselor, a member of the training team, and as the manager/ local coordinator of the Anacostia Library Tax-Aide site. She served on the board of directors at one of the local synagogues for over 15 years and continues to serve on various committees there. She continues to nurture her musical interests by participating as a recorder player in a consort focused on pre-17th Century music.
Margie retired after 44 years as an applications software developer, working in private industry primarily on various public health research projects sponsored by the federal government.
Allyson Booth, Secretary

Allyson Booth grew up in Decatur, Illinois. She has been living at The Watkins (across from the Takoma metro) since 1999 and recently retired from a 31-year career teaching English at the Naval Academy. In addition to working with ERCV, she runs grief groups for kids in Montgomery County Public Schools through Caring Matters, an organization based in Gaithersburg.
Susan Davis, At-Large Director

Susan Davis has lived in Shepherd Park since 1978 and plans to live there for 20 more years—eventually with the help of East Rock Creek Village. She has a Master's Degree in social work and has worked as a health educator and counselor, as a volunteer coordinator, and as a research interviewer.  She retired from paid employment in 2018.
Susan got involved with the ERCV Volunteer Committee in 2014 and joined the Board in 2015.  She currently answers the phone and assists caller to register for ERCV events, join as members and make service requests.  She is an instructor in the Otago class, participant in the Chair Yoga class, and leader of two morning walks.
Pati Griffith, At-Large Director

Pati Griffith is a novelist and playwright. She was an Associate Professor of Creative Writing and Contemporary Drama at George Washington University. She is a former President of the board of the PEN/Faulkner Foundation which gives an annual prize for American fiction and conducts a citywide Writers in Schools Program in DC public high schools. She has lived in Shepherd Park for over forty years.
Peter Kramer, At-Large Director

Peter Kramer joined his wife Diane to live in Takoma DC when he retired in 2005. He is a biologist who worked for 40 years as a scientist, university teacher and conservationist in Europe and South America. During much of his professional life, he was an employee or volunteer for non-profit organizations, always focusing on the conservation of nature and environmental policy promotion. Now he promotes native plants, butterflies, and birds within, and he keeps pesticides out of, his yard.
Within their blended family, he and Diane have five children and four grandchildren. They all support Peter and Diane's wish to enjoy their retirement years in their house in Takoma DC.
Kelcie Glass, At-Large Director

Kelcie Glass is a public relations and marketing professional based in Washington, DC. After graduating from UNC, Chapel Hill, Kelcie was a marketing coordinator at Corporate Executive Board. She left CEB when an amazing entrepreneurial opportunity came her way and hasn't looked back. She has created professional relationships with Great Day Washington and Good Day DC that has led to great event coverage for her clients. She also has expertise in local politics and has worked as the communication director for two elected DC council members.In addition to her entrepreneurial endeavors, she is heavily evolved in community relations and non-profit work.
Brenda Mejia, At-Large Director

Brenda Mejia is originally from Rochester NY, and came to the DC area in 1995, and Shepherd Park in 2013. She worked for the World Bank Group for 21 years, and upon retirement, started a second career as a realtor. Her current career enables her to give time and energy to volunteer efforts that would have previously been out of the question. ERCV's mission resonates with her on several levels: "I have a soft spot in my heart for seniors, ever since my first job, at 16 years old, as a nurse's aide in a nursing home. As a realtor, I appreciate the value of homeownership, so that people can have secure housing and remain connected to their communities to enable happy and healthy 'golden years'. As a neighbor, I think it's important to look out for one another, and I know that I'll need looking out for someday too."
Roger Glass, At-Large Director
A 1975 graduate of Howard University, Roger is a former president of the Washington Association of Black Journalists and a founding member of the Washington, DC chapter of Concerned Black Men, Inc. He currently serves as board chair of the non-profit Arts for Our Children. For 33 years, Roger was employed in the communications department of the American Federation of Teachers (AFT). He and his wife, Linda, have to adult daughters, Sydney and Kelcie.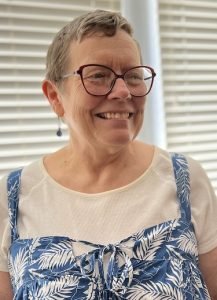 Roberta Hammond, At-Large Director
Roberta Hammond spent her career as an environmental epidemiologist, managing food and waterborne outbreak investigations for the State of Florida and for FDA, including managing multi-county, multi-state and high profile outbreak investigations and emergencies.  Roberta is a Registered Sanitarian and is experienced in working on Incident Management teams responding to hurricanes.  She has a BA, MA and PhD in Anthropology. 
Roberta moved to Washington, DC/Takoma Park neighborhood in 2010 and retired in 2015.  She has used her post work time to take several art courses and has learned to weave along with various techniques in multimedia collage and encaustic (hot wax) painting.  She likes to crochet, knit and take photographs.  She is a member of the DC Water Wizards and practices yin yoga.  She and her husband Mike enjoy the area's many cultural opportunities, movies, museums, plays and concerts.
Gloria Sulton, Past President 2016-2017

Shannon Cockett, Founding President 2014-2016